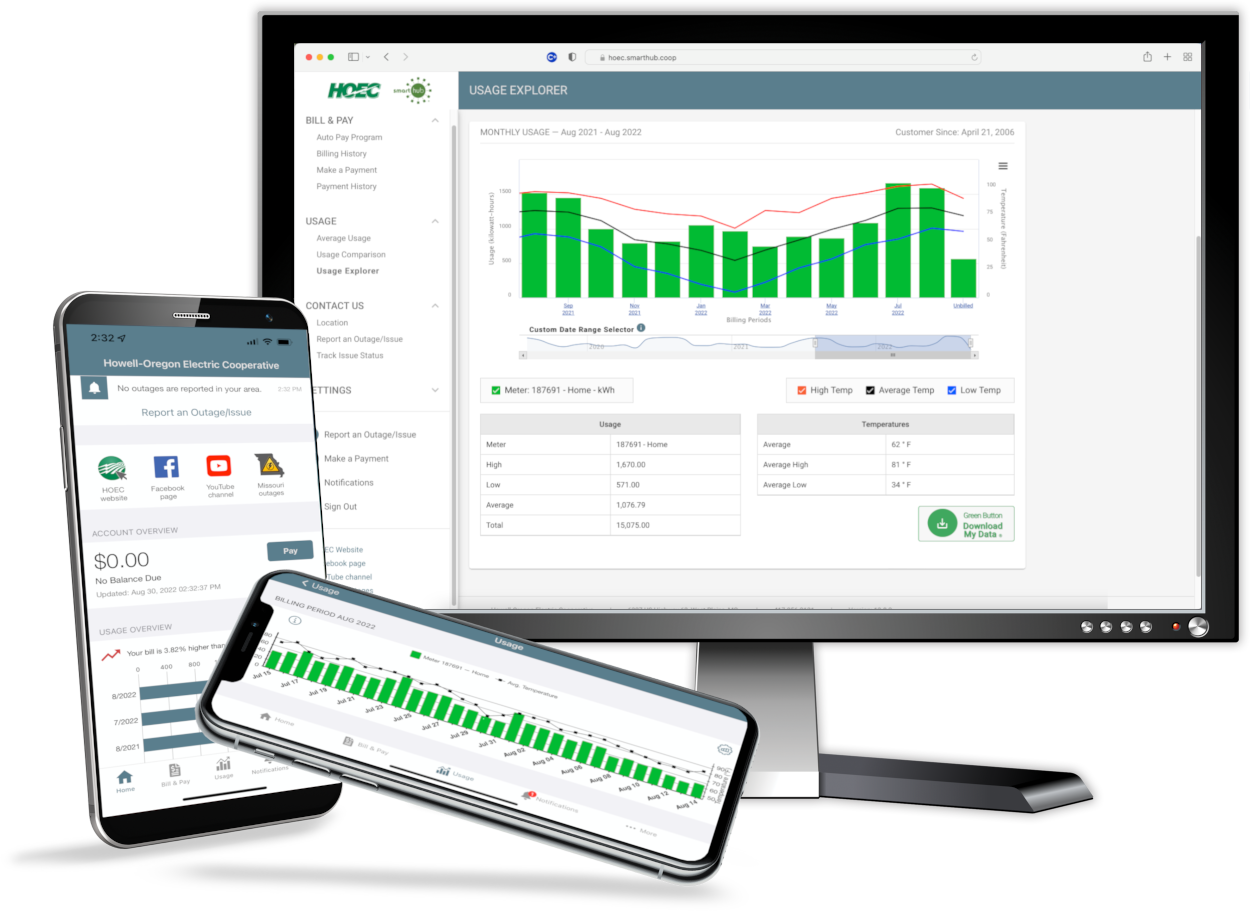 HOEC members have an easy way to view usage, pay bills, and manage their accounts from iPhone or Android devices. Nearly all of the features of our website's SmartHub Web interface are also available in the FREE SmartHub Mobile App, using the same login email and password for fast, secure access. Users can select account notifications, and power outages may be reported directly from the app.
To download the free SmartHub App, open the Apple App Store or Google Play Store on your device, search for "SmartHub" and download the app with the icon shown.

When you open the SmartHub App for the first time, it will ask you to select your provider. Search By Name and enter "Howell" in the search box, then select Howell-Oregon Electric Cooperative in the search results. After you have saved HOEC as the provider, you'll be prompted to log in.

If you have already registered through our website, you'll use the SAME email address and password to log in to the SmartHub App.
If not, you can register directly through the app, or from the SmartHub Web icon at the top of this website. You will need some details from your billing statement.
We hope you'll enjoy using SmartHub Web and the SmartHub Mobile App to monitor your usage, report outages, and manage your account.