Every year on the first Friday in May, the cooperative's Annual Meeting of Membership is held. At each annual meeting, information is shared about the operation of the cooperative, including system improvements and the challenges and expenses of the previous year. A summary of this information is provided in the annual Operations Statement. Annual meetings also include prize drawings for registered members.
Due to the COVID-19 pandemic, the 2021 Annual Meeting was a little different. It was held as a "virtual" meeting. A live video stream was used for prize drawings, and a prepared video was used for the cooperative reporting. This utilization of technology allowed us to proceed with the meeting while keeping members and employees safe.
As plans for Annual Meetings are made months in advance, and in light of the ongoing pandemic, it was decided in January to once again hold a virtual annual meeting for 2022.
The 83rd Annual Meeting of HOEC was held Friday, May 6th, 2022. The meeting was held virtually via a live stream on the cooperative's website, facebook page, and youtube channel, and was also broadcasted live on local radio stations. Almost 1,800 members registered and voted, which is considerably more participation by members than we experienced in past in-person meetings.
During the meeting, committee members gave their reports, as did CEO/General Manager, Dan Singletary. Individuals elected to the Board of Directors were Josh Roberts, District 1, Keith Tharp, District 2, Dennis Walton, District 3, and Larry Pendergrass, District 4.
A recording of the meeting is available to view here, with a list of prize winners following, below.
Prize winners from the drawings are:
$50 Gift Card for Hirsch Farm and Feed - Faye Smith, West Plains
$50 Visa Gift Card - Sylvia Childers, Thayer
$83 HOEC Account Credit - Brad McKee, Willow Springs
Gift certificate for a 1 day Float Trip for Two (Carr's Canoe Rental) - William J & Kayla J Ipock, Eminence
$83 HOEC Account Credit - Adam H & Samantha H McFarland, West Plains
$25 Bass Pro Gift Card - Ruth L Crider, Alton
Bicycle - Jolene Lyons (Betty Fisher), Mountain View, MO
$25 Gift card for Wal-Mart - Jackie & Joyce S Hawks, Mountain View
Bicycle - Conner Lyons (Betty Fisher), Mountain View, MO
Perception 9.5' Kayak with Paddle - Cotton Creek Church, Alton
Hufstedler's Float Trip for Two on the Eleven Point River - Paul D & Shirley Thompson, Winona
SpikeShield 7 Outlet Surge Protector - Christopher G & Corrie K Mahan, Eminence
Bicycle - Brody Lyons (Betty Fisher), Mountain View, MO
Samsung A7 Tablet - Dannie DeLuna (Roy Dykes), West Plains, MO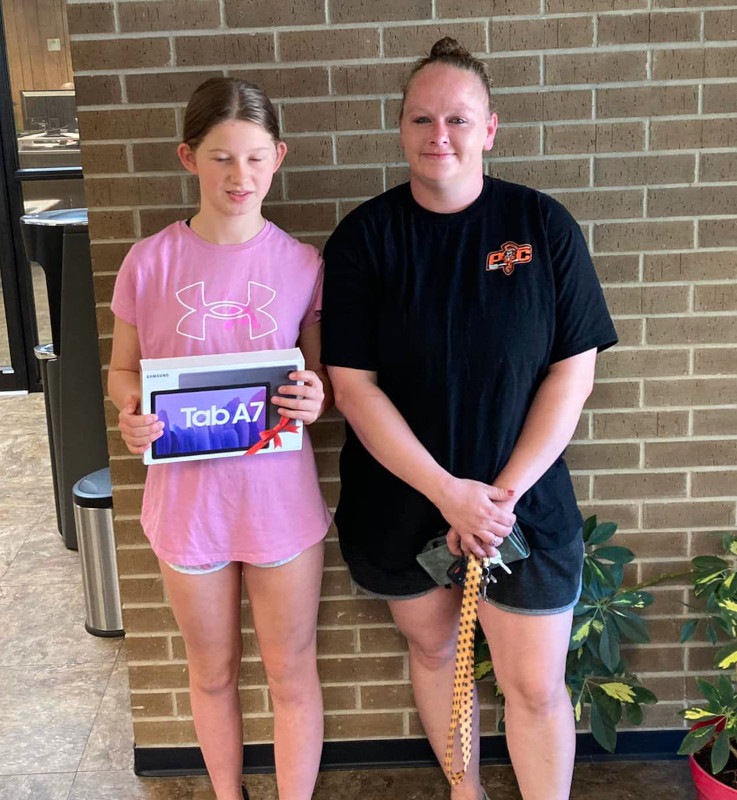 Overnight Stay @ Echo Bluff State Park w/food allowance - Jerry & Judy McGoldrick, Caulfield
$50 Colton's Gift Certificate - Madison K Eades, West Plains
$50 Gift Card from Hirsch Farm and Feed - David & Delo McElmurry, West Plains
$100 Gift Card from Bass Pro Shops - Ronald & Shel Uphaus, West Plains
Stihl Battery Operated Weed Eater - Kory M & Ashley D Taylor, West Plains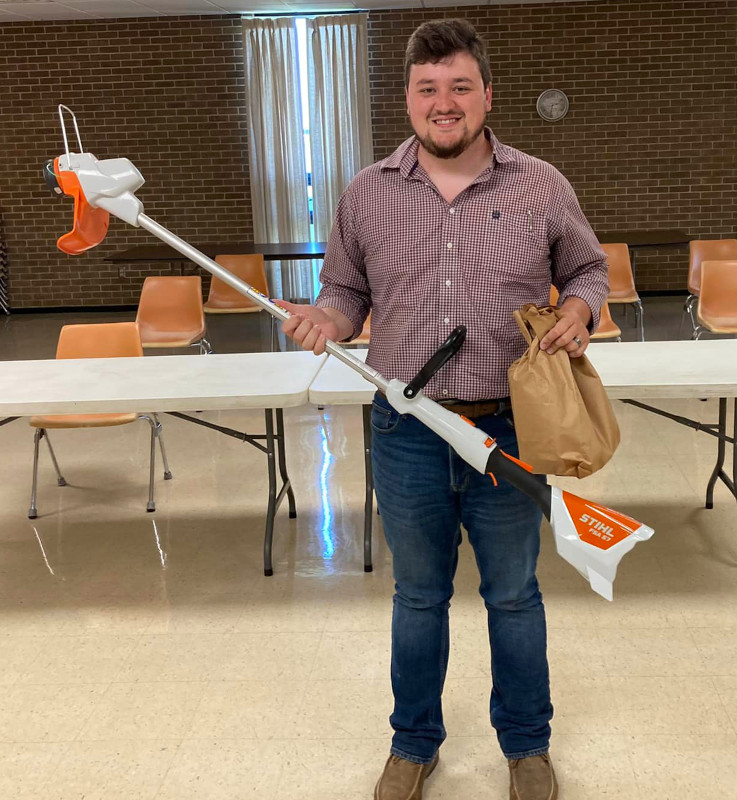 $25 Gift Card From Bass Pro Shops - Tim & Carolyn Ary, Thayer
$83 HOEC Account Credit - Shawn D Bunch, Moody
Ticket for 2 to a Movie - Ruth V Crawford, Bakersfield
Blackstone 17" Electric Tabletop Griddle - Bradley & Gene Hensley, West Plains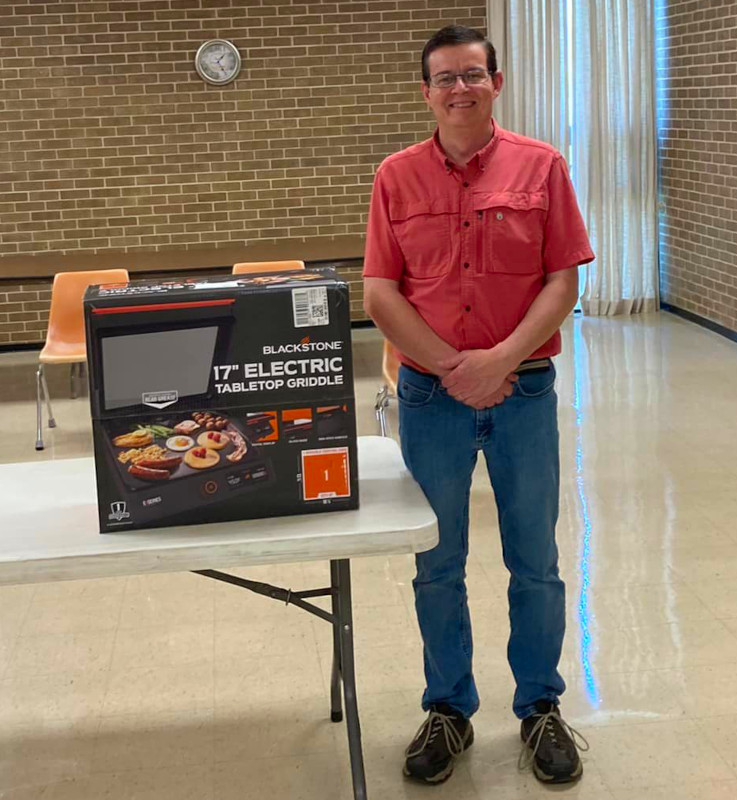 Bicycle - Owen Renshaw (Frankie & Mary Kay Renshaw), Birch Tree, MO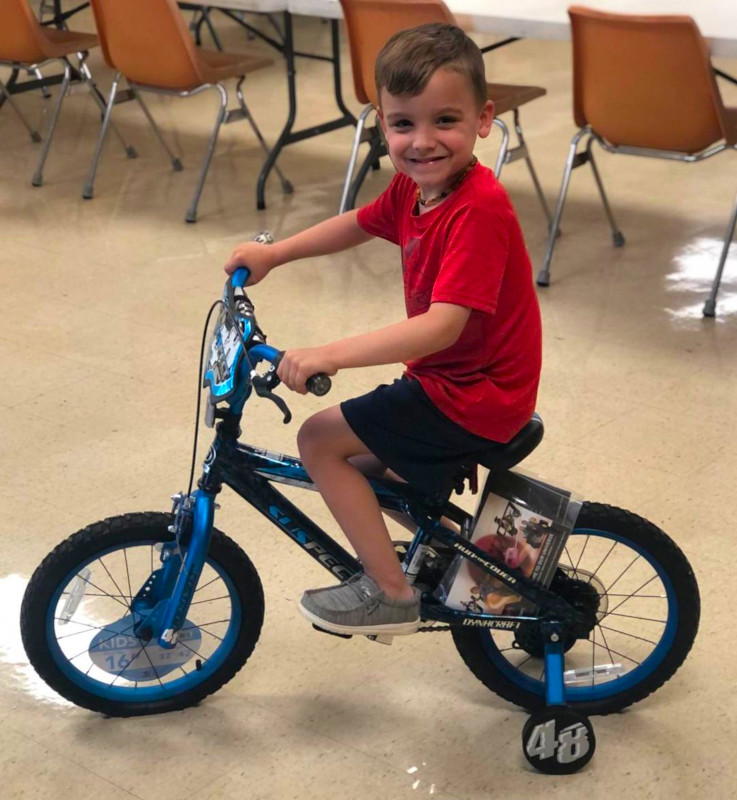 Gift Cards for 4 for Springfield Cardinal Game - Donald J & Ann Smith, West Plains
Bicycle - Kentley Dunnihoo (James Dunnihoo), West Plains, MO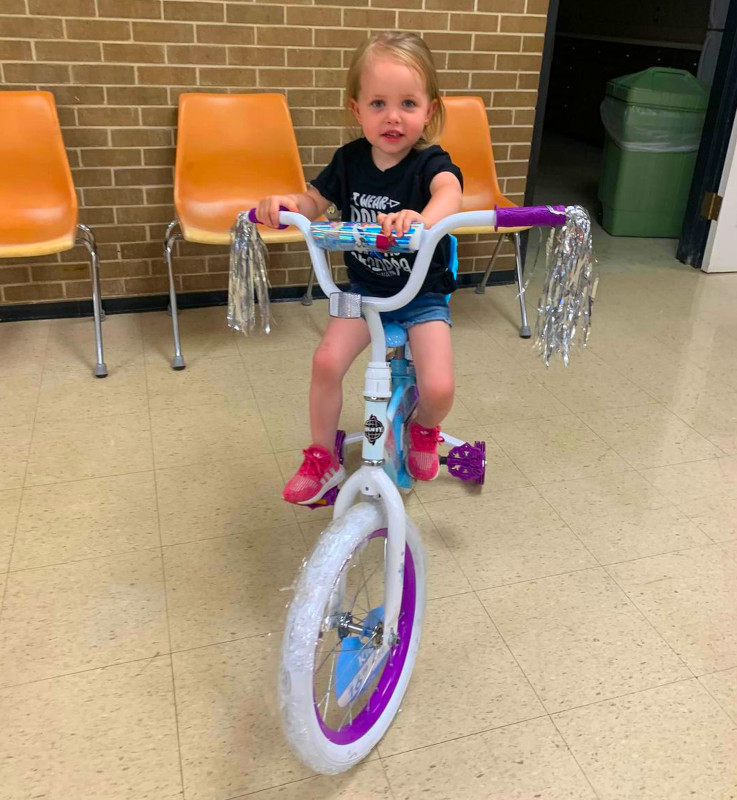 Stihl Battery Operated Pruner - Mark S & Mandi M Soulier, West Plains
Apple Air Pod Pro Ear Buds - Lathan Lowrance (Robert Lowrance), Moody, MO
TCL 40 Inch Smart TV - Gayla S Zuchowski, West Plains
Dewalt Battery Operated 2 Drill Set (Impact Drill and Regular Drill) - Lonnie P & Yvonne Cagle, Thayer
$25 WalMart Gift Card - Robert L & Kristy D Brown, Thayer
Bicycle - Asa Pendergrass (Ashley Pendergrass), Caulfield, MO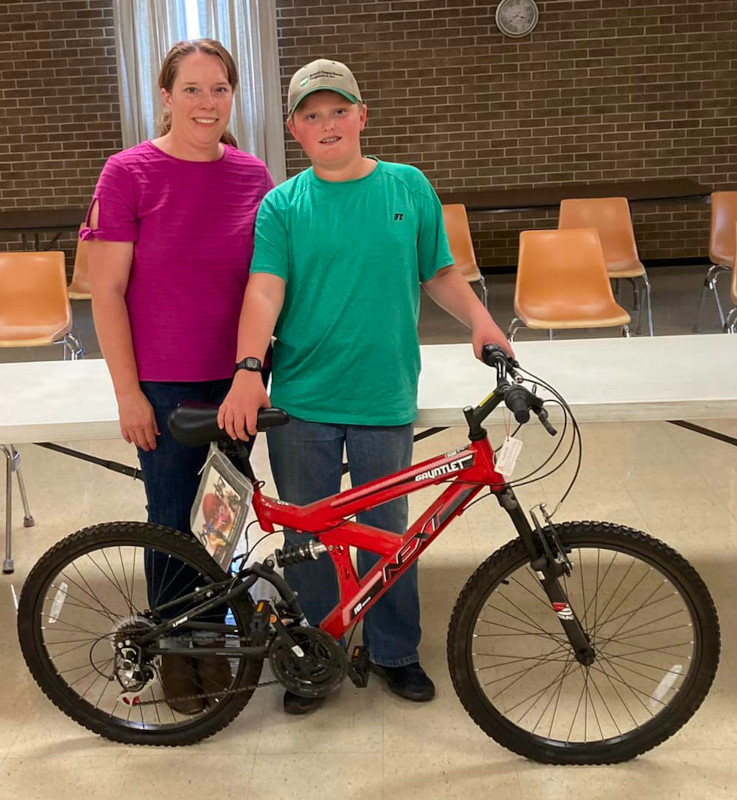 $25 Gift Card From Bass Pro - Harold & Sharon Smith, West Plains
$83 HOEC Account Credit - James & Charlene Dawson, West Plains
$25 Visa Gift Card - Lonnie R & Ladon Owens, Willow Springs
$25 Bass Pro Gift Card - Devin C Murphy, Myrtle
$83 HOEC Account Credit - J T & Waltraud Hollis, Malden
Oculus Quest 3D System - Isabella Berry (Rex Berry), West Plains, MO
Quail Hunt for 2 @ Ozark Wings - Jack D Bates, Thayer
$500 Gift Certificate for Hirsch Feed & Farm Supply - Dale L (Sr) Carey, Alton
Custom Made Wooden Porch Swing - Glen H Cavitt, Alton