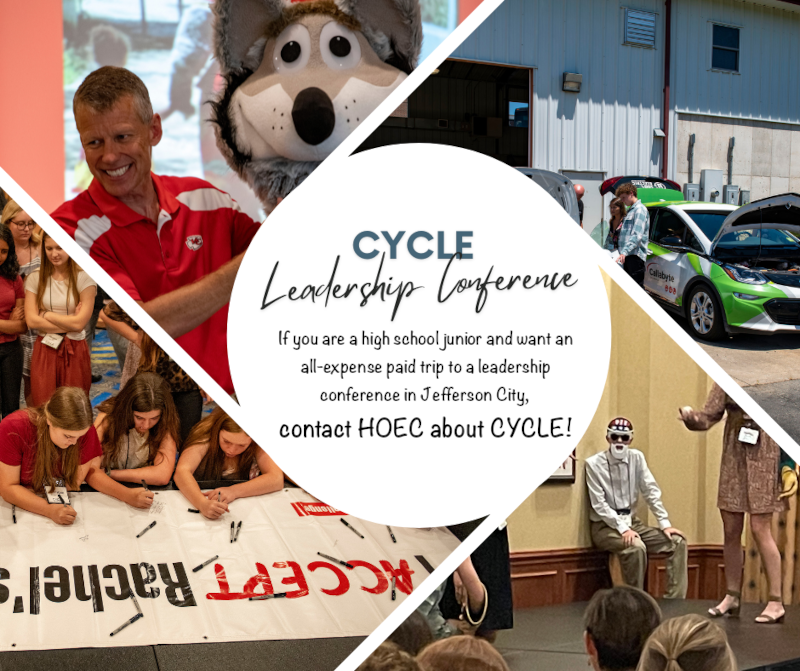 APPLICATION DEADLINE EXTENDED TO FEBRUARY 28TH!  The Cooperative Youth Conference and Leadership Experience (CYCLE) is a statewide effort of the Electric Cooperatives of Missouri designed to bring together some of the brightest young high school students to learn about electric cooperatives and state government. The Association of Missouri Electric Cooperatives hosts the conference each July. HOEC is excited to again sponsor two high school juniors to attend the conference.
CYCLE 2023 will take place July 19-21, 2023, at the Double Tree Hotel and Conference Center in Jefferson City.
To apply to become a CYCLE delegate, students who are currently high school juniors are required to submit a completed application form. Two students will be selected by an independent group of judges to attend CYCLE. Eligibility details and the official application form can be acquired here on the cooperative website. The deadline to enter is February 21 28, 2023.