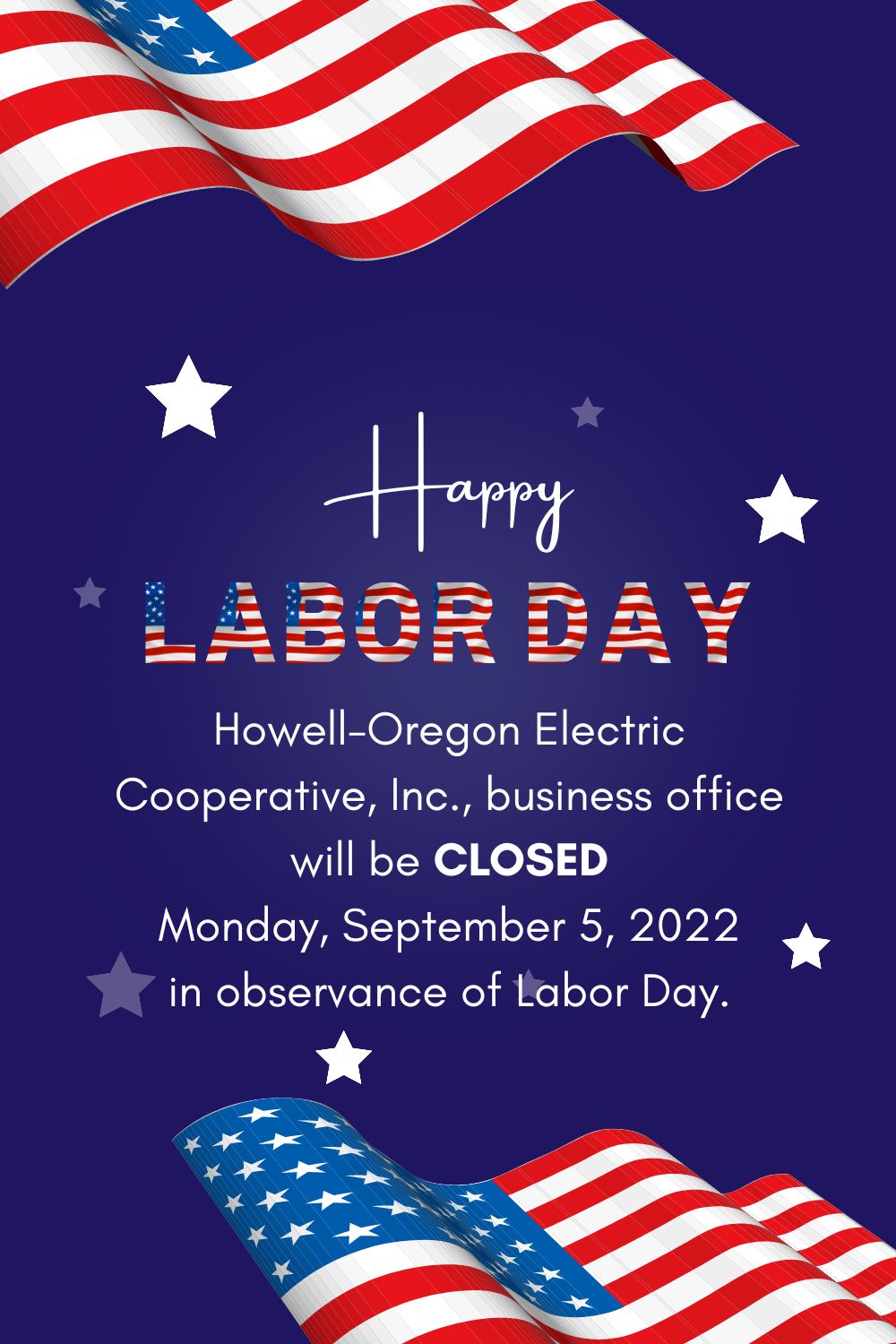 The HOEC business office will be closed on Monday, September 5th 2022, for Labor Day.  As always, dispatchers will be available to assist members in the event of an outage.  Outages can be reported using SmartHub Web (at the top-right corner of this website), or in the SmartHub Mobile App, or by phone at 417-256-2131 or toll-free 1-888-463-7693.
The office will open again on Tuesday, September 6th. 
Have a safe and happy Labor Day!